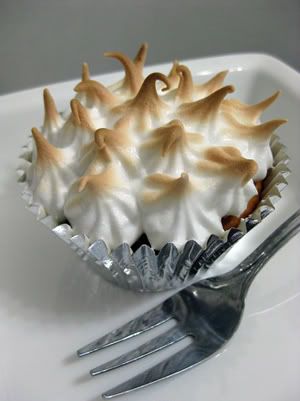 This photo is from the blog
she paints the kitchen red,
who writes:
it's a little more time-consuming compared to the normal chocolate-cupcake-and-frosting combination, but the results were worth it. the lemon curd added a zing to the fluffy cupcake and the meringue frosting wow-ed my friends. i think it looks really spunky!
The recipe was from
bakingsheet.